OLAPLEX™ Hair Treatment – All You Need to Know About What it is & How it Works From The Hair Specialists at Denise Thomas Hair Salons in Litherland & Crosby
Beautiful, healthy looking hair can now be yours thanks to the revolutionary OLAPLEX™ product range. OLAPLEX™ is an intensive hair conditioning treatment which can be used with your usual hair colouring service or, as a stand alone treatment to give strength, shine and vibrant colour to even the most over-processed hair.
If you want to repair your damaged hair, talk to the hairdressing experts at our Salon's in Litherland & Crosby. But first, let us explain exactly what you can expect when you ask for a OLAPLEX™ hair service at Denise Thomas.
What is OLAPLEX™ & how do I use it?
We are one of the few hair salons in Liverpool offering OLAPLEX™. The results are absolutely incredible. OLAPLEX™ can dramatically eliminate hair breakage, hair that was once dry and brittle is restored to beautiful condition with OLAPLEX™.
It works to repair the broken bonds in the hair that can be a result of over colouring or over bleaching your hair. Your stylist can add OLAPLEX™ to your usual hair colouring service or, use it as a stand alone treatment at the backwash. It limits damage to your hair during and after a hair colouring service.
How many different types of OLAPLEX™ hair treatments are there?
There are three OLAPLEX™ treatments in total, two are for in-salon professional use only and one that can be used at home.
No.1 – Bond Multiplier®
Your colourist will add OLAPLEX™ No.1 – Bond Multiplier® directly into the mixing bowl. This first step rebuilds broken disulfide bonds and begins the process of preventing damage and repairing hair during your hair your colour service.
No.2 – Bond Perfector®
The second step is applied at the back wash after your hair colouring service. OLAPLEX™ number 2 Bond Perfector can also be used as a stand alone deep conditioning hair treatment to give you amazing hair results.
It works to rebuild and restore broken bonds to leave you with strong hair that is super shiny.
No.3 – Hair Perfector®
Hair Perfector is a take home OLAPLEX™ hair product which allows you to continue to protect and strengthen your hair at home.
What are the benefits of using OLAPLEX™?
You will notice a difference after just one treatment, frazzled, split ends will be left looking a lot healthier and your hair will feel softer, shinier and easier to manage.
OLAPLEX™ is free of silicones, oils, aldehydes and parabens and works to mend the structure of the hair, repairing it from the inside rather than just mask over the damage. It is one of the best hair treatments to use if your hair is bleached or have had several chemical treatments that have had a detrimental effect on your hair.
Can I use OLAPLEX™ at home?
After your in-salon treatment your Denise Thomas hair stylist will recommend the best homecare products to keep your hair looking its best.
How long does OLAPLEX™ last?
The results of OLAPLEX™ are permanent and with care should last until your next chemical treatment. It is important to limit the use of heated appliances on your locks as heat can cause the hair to weaken.
What hair colour services can I have with an OLAPLEX™ hair treatment?
There are lots of choices when it comes to adding colour to your hair. Chat to your hair colour specialist at Denise Thomas about which hair colour service will suit you best. Why not try having some face framing highlights/lowlights, or for a more adventurous hair colour try adding slices of your favourite colour.
From full head tints to the latest balayage and ombre hair colours – we will create the perfect look for you and now you can dramatically eliminate damage to your hair.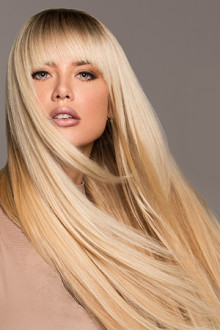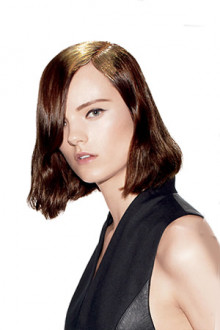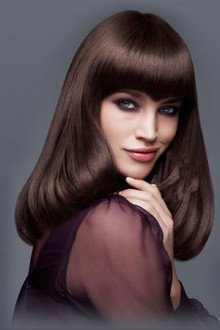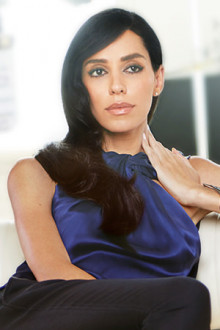 How much does it cost to have an OLAPLEX™ at Denise Thomas hair salons in Liverpool?
The cost can depend on the length and condition of your hair. We would recommend you book a free consultation prior to booking your appointment so we can assess you hair.
Why are Denise Thomas hair salons in Litherland & Crosby, Liverpool the best at OLAPLEX™ hair treatments?
With over 35 years' experience in the hairdressing industry and as an award-winning employer, it's fair to say we know a thing or two about hair styling and delivering the ultimate salon experience.
Don't forget to take a look at our offers page if you are looking for discounted hair colour services in the Litherland & Crosby areas. We have lots of deals including our special Tuesday colour offer, plus offers on last minute hair appointments in Liverpool.
Areas We Cover
Crosby
Litherland
Liverpool
Netherton
---