Hair Ideas for Short Hair at Denise Thomas Hair Salons, Liverpool
Looking to the catwalks and fashion magazines for hair inspiration, the expert stylists at Denise Thomas hair & beauty salons in Crosby & Litherland are delighted to bring you their top picks for the latest short hair trends.
If you are ready for a hair makeover, book in for a complimentary consultation so we can assess your hair, your needs and get your hair colour and style absolutely perfect for you.
the best short hair cuts near you
Crosby
Litherland
Liverpool
Netherton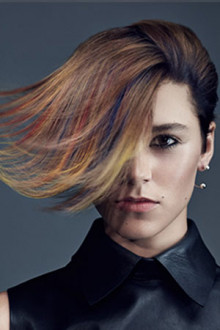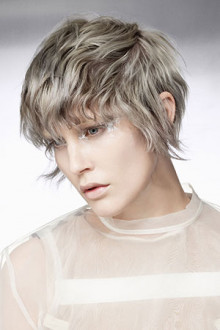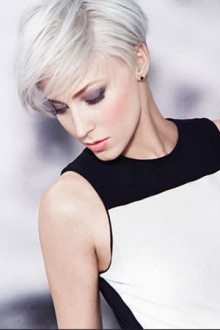 Blunt Cut Bobs & Textured Bob Hair Cuts
The bob cut is timeless and will never go out of fashion, but the trend for sharp, blunt-edged, textured bob haircuts is set to be huge. Cut to sit midway between the ears and nape of the neck, this modern bob hairstyle is both cool and trendy.
There are so many options when it comes to bob hairstyles, choose from angled bobs, cheek-slimming bobs, wavy bobs, blunt bobs, and even bobs with fringes.
On-Trend Short Cropped Hair Cuts
Super short cropped hair styles look set to be a big trend alongside classic elfin looks that have length left on top and textured pixie haircuts. Rock a stylish evening wear look with your hair slicked back, or look cool and laid-back using a texturising product to create a bedhead-inspired style.
Read our best salon reviews here and see why our clients tell us we are their favourite local hairdressers in Crosby & Litherland for the latest hair cuts, colours & trends.
Short Layered Hairstyles
What's not to love about layers? If you have fine hair, we can transform your hair through precision layering to give you a soft short style with lots of movement that even manages to make your hair look thicker! hair styles to more relaxed, textured and tousled wavy hairstyles. Think textured waves after a long day at the beach!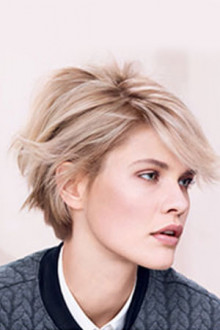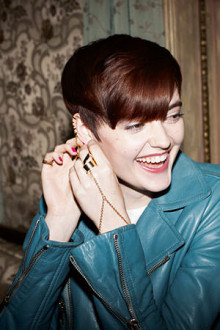 How Do I Book My Hair Cut at Denise Thomas Hairdressing, Liverpool?
Looking for a top local salon in Crosby? Denise Thomas hair salons in Liverpool, have a reputation for creating fantastic hair cuts, styles and beautiful hair colours. Always up to date with the latest techniques and trends, our talented team really know their stuff.
We would be happy to talk you through some cool hair ideas that will suit you and your lifestyle. Plus, we offer fantastic last-minute hair & beauty appointments in Crosby & Litherland with BIG savings! Claim your deal here.
Book your hair transformation at Denise Thomas hair & beauty, Litherland & Crosby using the location links below.
---