On-Trend Gents' Hairstyles at Denise Thomas Hair Salons & Barbers in Litherland & Crosby, Liverpool
Looking for a great gents' hairstyle but not sure where to start? With men's hairstyles being more versatile than ever it can seem overwhelming choosing the best hair cut & style for you.
The expert Barbers and Hairdressers in Liverpool's Denise Thomas hair salons can help you find the perfect look for you no matter if you want a trim or a complete re-style. We love to keep up-to-date with the latest men's hair trends and styles and provide everything from traditional short back and sides to modern creative cuts.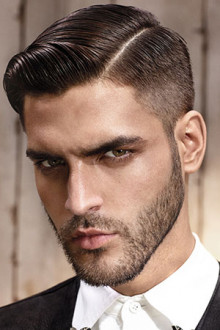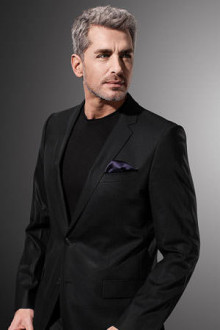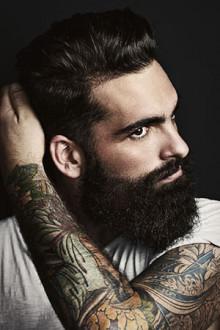 Curly Hairstyles for Gents
It's time to embrace those curls! We can give you a masculine and manageable hair cut which is ideal for men who have curly or wavy hair. Teamed with the right products you can have fun with your look, from subtle, gentle waves to tight curls, our experts will deliver a cool on-trend style.
Men's Hairstyles With Quiffs
The gents' quiffed hairstyle remains a popular choice and is a top look if you have straight, curly or wavy hair. Chat to your experienced Denise Thomas stylist who will suggest the most suitable professional styling products for your hair type, texture and style.
Creative Hairstyles for Men
Slicked back looks, men's hairstyles with quiffs and smart, layered haircuts for men can turn the messiest of heads in to a groomed, creative style!
Create the perfect geek chic male hairstyle by adding a low side parting to your hairstyle or add a flash of colour to brighten up your look.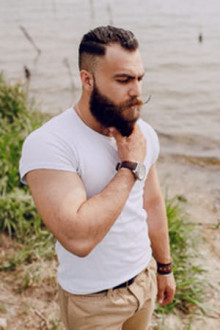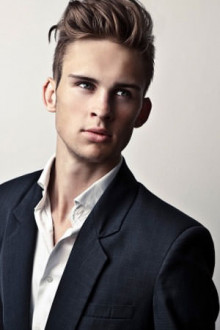 Traditional Gents' Hair Cuts & Styles
The classic short back and side hair cut is a firm favourite in our Liverpool Salons & Barbers. Wear your hair choppy and textured to give you a rugged, rough style or, if you want a messier gents style use a small amount of paste or clay through the hair to create definition.
Men's Hair Colouring Services in Liverpool
We are specialists in creating natural-looking mens' hair colour, on-trend colours, as well as covering up or blending those pesky grey hairs!
Whether you're after a couple of sun-kissed highlights, a full head platinum white hair colour or want to transform your look with a bright and vibrant panel of fashion colour – our team of colour specialists at Denise Thomas salons in, Liverpool are here to help.
If you're interested in the hair colouring services for men at Denise Thomas then book in for a consultation with one of our skilled team who will offer their expert advice on choosing the correct colour to suit your skin tone and hair type.
Areas We Cover
Crosby
Litherland
Liverpool
Netherton
Looking for the Best Hairdressing Discounts in Liverpool?
At Denise Thomas unisex hair salons and barbers in Litherland & Crosby we offer some great discounts on last minute hair, grooming and beauty appointments.
So, if you are looking for the best barbering and male hair cutting services in Liverpool – we have you covered.
Book Your Barbering Servive in Liverpool at Denise Thomas
If you are looking for a top salon in Crosby & Litherland for your next gents' hair cut, call Denise Thomas hair salons on 01519202300 for our barbers in Litherland or 01519241702 for our Crosby barbers.
---