Top Tips & Advice on Blonde Hair Colours at Denise Thomas Hair Salons in Litherland & Crosby
Ae you looking for the perfect blonde hair colour? Can't make your mind up between a cool ashy blonde or a warm golden tone?
If you are looking to transform your hair colour and want your service carried out by a colour specialist in Liverpool then the expert stylists at Denise Thomas can help. We have the skills, knowledge and expertise to deliver beautiful blonde hair colours that perfectly match & compliment your natural complexion.
Areas We Cover
Crosby
Litherland
Liverpool
Netherton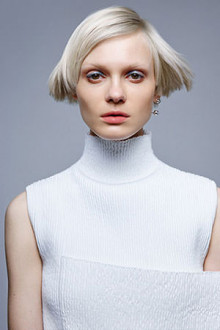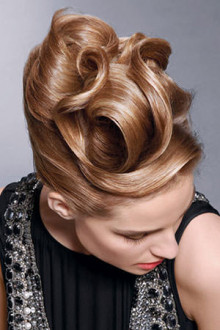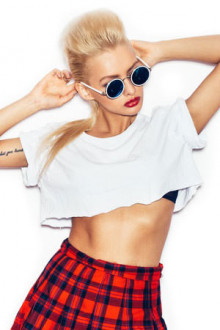 Will Blonde Hair Suit Me?
Choosing a blonde hair colour to match your skin tone is a job best left to the professionals. We suggest you pop into the salon for a complimentary hair colour consultation where we can advise you on the most suitable hair colours for you. If you have seen a stunning blonde hair colour you love then bring along an image to show your colourist.
In the mean time check out our guide below:
Light Skin Tones – Choose golden, strawberry or light blonde colours.
Medium Skin Tones – Opt for honey or golden blonde, beige blonde, and light blondes with warm tones.
Dark Skin Tones – Warmer, darker blondes work best such as caramels and golden blondes.
What Are The Most Popular Blonde Hair Colours?
The most popular blonde hair colours in our Litherland salon include buttery blonde highlights, caramel balayage, full head platinum ice white blondes, silver grey pastel tones and warm golden blondes.
What Blonde Hair Techniques Do You Offer?
The team of hair colouring experts at Denise Thomas hair salons in Crosby love to keep up to date with the latest balayage, ombre and colour melting techniques. Plus, we offer classic hair colouring services such as full head semi-permanent colours, hair glosses, root re-touch up's, highlights, low lights and toners.
Talk to your stylist about the hair colouring techniques for blonde hair listed below
Foiling/ Babylights/ Microlights/ Scatterings
Flashlights or Colour Panels
All-Over Hair Colour
Glossing to Enhance Colour & Shine
Ombre, Balayage & Root Stretching
Colour Melting
Multi-Toning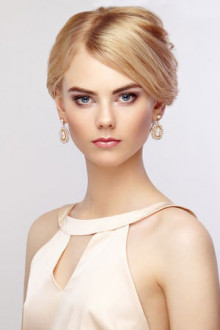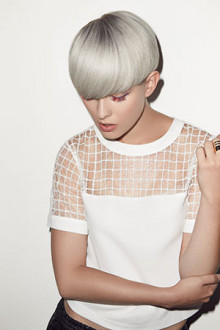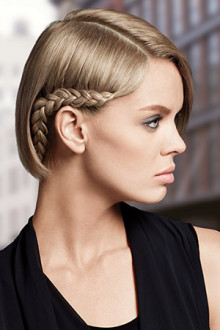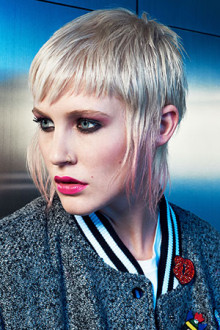 Can Brunettes Go Blonde?
Thinking of changing your hair colour from dark brown to blonde, but not sure where to start? Visit the hair colour experts at Denise Thomas hairdressing Crosby & Litherland – rest assured, you're in safe hands.
Changing your dark hair colour to a lighter shade is not always as simple as applying one colour over another. You may need more than one salon visit to get the exact tone of blonde you are after.
Don't try and carry out a drastic hair colour change at home. If, however the inevitable has happened, and you have had D.I.Y hair colour disaster, the best thing you can do is come and visit our friendly team of hair colour technicians. We've seen it all before! Check out our hair colour correction page for more information.
Will Going Blonde Ruin The Condition Of My Hair?
We are one of the select few hair salons in the Liverpool area offering OLAPLEX™. OLAPLEX™ can dramatically eliminate hair breakage during bleaching or hair colouring services. We can colour hair that is dry and damaged and give you hair that is a vibrant colour and in beautiful condition. It reconnects bonds in our hair that have been broken by the hair colouring process.
Ask your stylist to advise you on the best take home hair care products to match your hair type, condition & texture.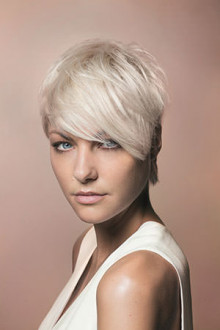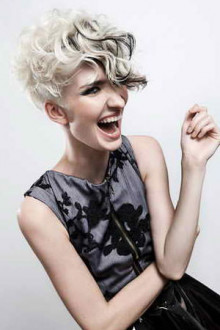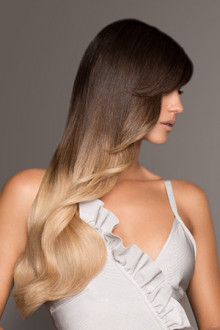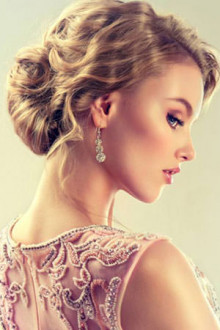 Are There Any Downsides To Having Blonde Hair?
If you opt for an all-over new hair colour, you will need to pop into the salon to have your root regrowth touched up every eight weeks or so. There are hair colouring techniques and colours that offer low maintenance and disguise an obvious re-growth. You may find that you need a toner for blonde hair popped on in between colour appointments to keep your colour bright and fresh.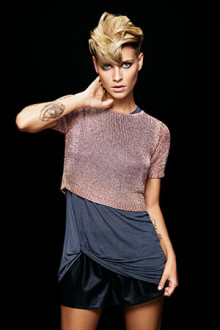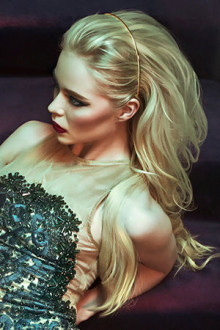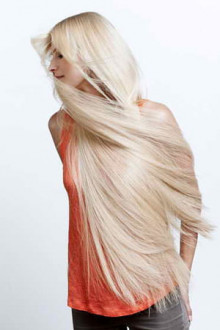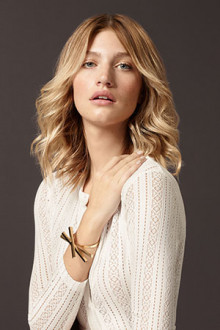 How Do I Remove Brassy Tones From My Blonde Hair?
We highly recommend using a silver shampoo and conditioner by mood to control the tone of your blonde hair colour. They help to neutralise unwanted yellow tones from blonde hair, while also adding stopping your blonde shade from looking washed out or brassy.
Do You Offer Colour Correction Services?
Got a hair colour problem? Need an expert hair colourist in Liverpool to fix it? The team of hair colour technicians at Denise Thomas hairdressing salons in Litherland & Crosby are fully trained in hair colour correction so can look at your hair and advise you on the best course of action.
How Do I Book In For My New Blonde Hair Colour?
Book into our Liverpool Salons by calling us on 0151 9202300 for Litherland and 0151 9241 702 for Crosby. Take a look at our salon offers in Litherland & Crosby – we offer BIG savings including 15% off ALL Hair Colour on Tuesdays!
And don't forget to check out our best salon reviews to see why our clients say we are the best hairdressing salons in Litherland & Crosby!
---